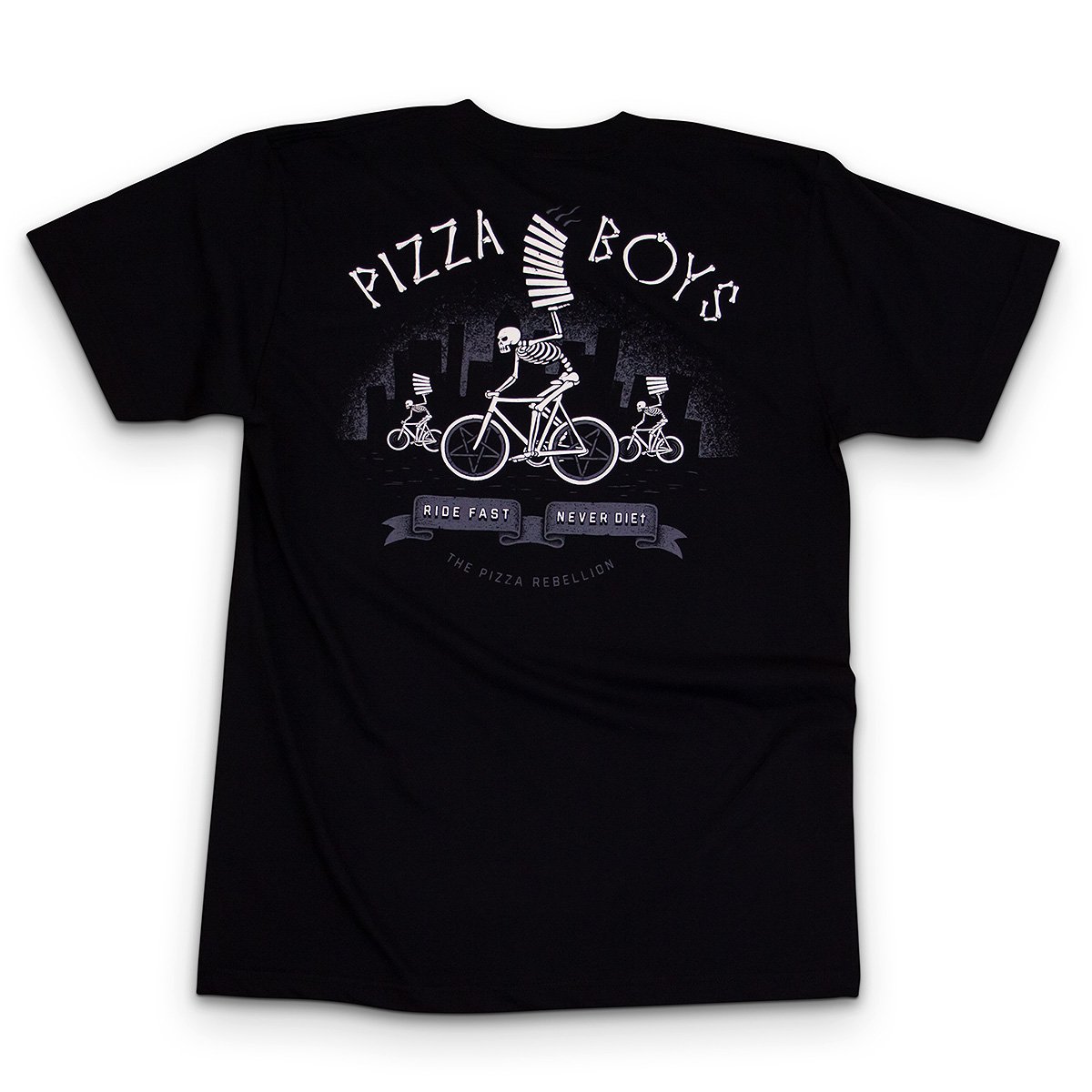 - Big two colored backprint full of detail
- Smaller one colored chestprint
- White areas are printed with discharge color
- Color: Black
- Supersoft fine jersey
- 100% cotton
- Sizechart
- Fits for boys and girls
You sold your soul for a cheesy pizza? The pizza boys are already on their way to you...
Ride fast! Never dieT!
Is there anything more epic than sharing some slices with your friends while watching Back To The Future or chilling in the sun?! We don't think so.
The shirts are designed, printed and finished in Germany with 100% love and passion. We print on soft and durable American Apparel shirts (100% cotton, manufactured in America) that fit perfectly for boys and girls. The tag on the front is screenprinted and then sewn on the shirt by hand.