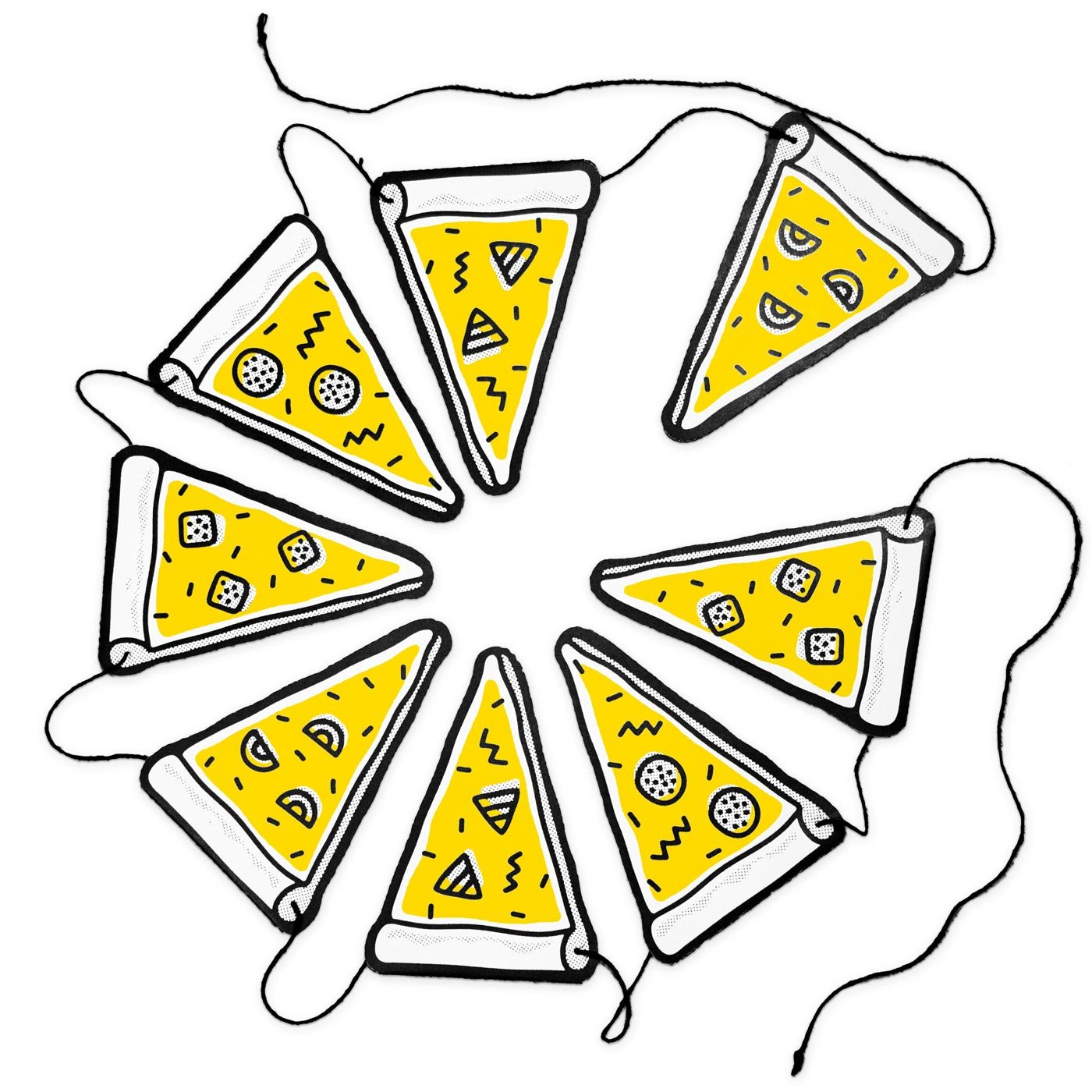 Pizza Wimpelkette (bunting rope)
This is not allowed to be missed in any kitchen.
Expiring: NEVER!
- Holed, folded, glued and roped by hand in Bochum
- Printed on both sides
- each slice is 11 x 16cm big
- 1.5m of pizza + 2*0.5m rope = total length of 2.5m
- offset printed on recycling paper
- waxed black linen rope
- Only 20 bunting ropes were made
INFO: Because recycled paper can't soak the print color perfectly, the white paper leaks through the folded edges very subtle.